The Morning Line - 2022 Bull Pit Bull Bash Touring Pro
By: Josh Hanson Friday, April 29, 2022 @ 12:18 PM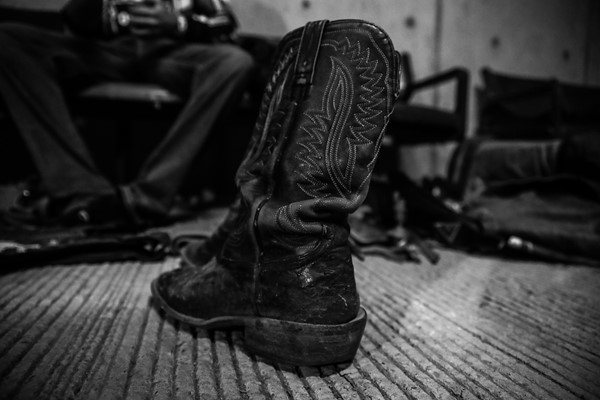 We will see a lot of newer bulls perform alongside some veteran buckers in the long round tonight, but the difficulty really jumps up a notch or two for the Championship Round, with one of the best pens we will see all year set to be drafted.
We will also see a mouth-watering high-stakes matchup between four-time PBR Australia National Champion Aaron Kleier and three-time YETI Wild Bull of the Night, Dittmann Bucking Bulls' Roid Rage to end the night.
With quality cowboys and rank bucking bulls featured throughout the draw, it looks as though the inaugural Bull Pit Bull Bash Touring Pro will live up to the hype!
Here are my must-see matchups:
Round 1 Matchups
Jake Curr on 722 Alcatraz (Wallace Bucking Bulls)
We haven't seen the Mount Isa talent in action since Origin I in Newcastle, but he has been keeping himself busy rodeoing. Alcatraz is undefeated in his three trip PBR career, bucking off three right-handed riders in quick time with bull scores averaging 42.83-points awarded. Curr will be the first leftie to get a shot. This bull has been strong and around to the left in his outs. Curr has ridden two of his four bulls in PBR Australia competition this season, and I think he has an excellent opportunity to keep that strike rate above 50% here.
Nathan Burtenshaw on 413 Gangster's Retreat (CF7 Bucking Bulls)
Burtenshaw rode well at Origin II and wasn't far off getting back for the Bonus Round with one score. That would have eaten at him this week, so I think he will be fired up for this matchup. The bull prefers a left-handed spin initially and has some forward movement, and his record currently sits at 2-and-2. If the Coonamble cowboy can handle the turn back away from his hand, I think he can make it stick and post a solid score. Gangster's Retreat was ridden in his debut performance by Lawson Nobbs for 84.5-points, and Lachlan Richardson picked up a 75.5-point score late last season.
Cody Heffernan on 888 Maverick's Quicksilver (Blackhall Livestock/Maverick's Western Wear)
We saw Kurt Shephard cover Maverick's Quicksilver in his debut PBR trip for 84.5 points. The bull turned back nicely to the right on that occasion, and a repeat of that in this matchup will put him into Heffernan's hand. The Singleton Cowboy went 2-for-3 in Tamworth last weekend, and he has finished in the Top-5 at four of his last five events, so he is in excellent form. This looks like a nice bull for the No. 1 ranked bull rider in Australia to get his night off to a flyer.
Michael Smith on 343 POA Crack The Latch (Dittmann Bucking Bulls)
Smith has been on fire over the past few weeks. He covered all three of his bulls at Origin II and recorded the second-highest ride score of his career aboard Big Buck Hunter. The Tully cowboy will need to be at the top of his game here against Crack The Latch, who has built an impressive 11-0 start to his PBR career with buck off times averaging 2.84-seconds. I am really looking forward to this matchup and seeing if Smith can hang with the bull. Right-handed riders tend to get a bit further into the clock than lefties because this bull likes to turn back in a clockwise direction.
Challenge of the Champions Matchup
Aaron Kleier on 617 Roid Rage (Dittmann Bucking Bulls)
It has been just under 12 months since Roid Rage made his PBR debut in Rockhampton, and he continues to get better and better each time we see him, with his last four bull scores averaging an incredible 44.81 points. The Clermont talent has also been going great guns. He rode well in Toowoomba and Rockhampton to pick up back-to-back buckles and then did his best for Queensland last weekend in Tamworth. He did let Volatile and Cliffhanger both slide by, but I think those buck offs will have him fired up for a big performance tonight with plenty of money on the line. Kleier will probably have to get on a couple of bulls before he gets his chance at $10,000 here aboard this son of Hillbilly Deluxe, so will that play a factor in this matchup?
Let me know who you are picking – Kleier or Roid Rage?
Don't miss Josh Hanson's insider commentary on the Ride The Rage website and follow along on Facebook (Ride the Rage), Twitter (@RideTheRagePBR) and Instagram (@RideTheRagePBR).
Stay tuned in to PBRAustralia.com.au and follow the tour on Facebook (PBR Australia), Twitter (@PBRAustralia), and Instagram (@PBRAustralia) for the latest results, news, stats and more.