2021 PBR Australia Monster Energy Tour Grand Finals Qualifiers Announced for Nov. 25-26 in Townsville, Queensland
By: Kacie Albert Wednesday, November 24, 2021 @ 12:16 PM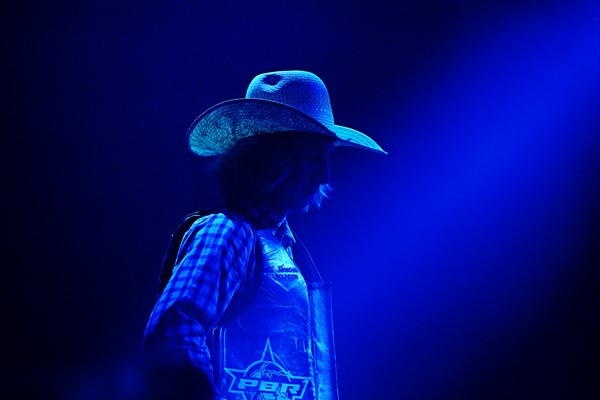 Ahead of the 2021 PBR (Professional Bull Riders) Australia Monster Energy Tour Grand Finals in Townsville, Queensland, on Nov. 25-26, the league has announced the 22 riders that will compete for the prestigious honor of 2021 PBR Australia Champion, and accompanying $25,000 bonus, inside the Townsville Entertainment & Convention Centre.
The contingent of riders anticipated to compete is led by three-time and reigning PBR Australia Champion Aaron Kleier who will be chasing history in Townsville.
Should the 23-year-old once again earn the national title, he would tie David Kennedy for most Australian national titles won by one rider in league history. Kennedy topped the national standings in 2009-2010, 2012 and 2014. Further, Kleier would become the first rider in league history to earn the honor in four consecutive seasons.
Kleier has been dominant on home soil in 2021.
The stoic Queensland contender began the year in triumphant fashion winning the season-launch event in Rockhampton compliments of a 2-for-2 effort. In his first out of the season, Kleier's winning ways were on full display, covering Black Tuxedo for a monstrous 90.5 points. The score is one of just two 90-point rides in Australian competition in 2021 and remains the high-marked ride of the year.
Throughout the campaign, Kleier has gone a league-leading 20-for-30, covering 66.67% of the nation's fiercest bovine athletes. Kleier has also won a PBR Australia best four events, including a victory at the final regular-season event of the year in Rockhampton.
Kleier will begin his campaign for his unprecedented fourth consecutive national title with a 195.83-point lead over No. 2 Macaulie Leather.
Amidst his rookie season, Leather has been electric in his debut year with the PBR. After finishing fourth in his first event with the league, Leather emerged victorious in his very next outing.
Leather is ready to make his PBR Australia Grand Finals debut having gone 12-for-31 (38.71%) throughout the regular season, having won two events and registered an additional eight Top-10 finishes.
In addition to Kleier, the draw for the year-end event in Townsville will include one additional national title holder in 2017 PBR Australia Champion Troy Wilkinson.
Wilkinson is presently ranked No. 11 in the standings, 460.83 points behind No. 1 Kleier. His season to date has been headlined by four Top 10 finishes.
The 22 riders that will compete in Townsville are:
Aaron Kleier (Clermont, Queensland)
Beau Willis (Bowen, Queensland)
Lawson Nobbs (Moura, Queensland)
Brady Fielder (Clermont, Queensland)
Joshua Jones (Kingaroy, Queensland)
Macaulie Leather (Calliope, Queensland)
Sam Woodall (Heywood, Victoria)
Qynn Andersen (Koumala, Queensland)
Kurt Shephard (Mareeba, Queensland)
Lachlan Richardson (Gresford, New South Wales)
Troy Wilkinson (Upper Horton, New South Wales)
Lane Mellers (Mundubbera, Queensland)
Caiden Sandilands (Rockhampton, Queensland)
Dan Ruhland (Mount Walker, Queensland)
Kelsey Pavlou (Toora, Victoria)
Mitchel Paton (Nebo, Queensland)
Taran Chirgwin (Calliope, Queensland)
Wyatt Milgate (Mareeba, Queensland)
Lane Howlett (Roma, Queensland)
Bailey Woodard (Dingo, Queensland)
Lachlan Slade (Tamworth, New South Wales)
Jake Curr (Mount Isa, Queensland)
Each rider will attempt one bull each in Round 1 and Round 2 on Friday, November 26, followed by Round 3 and Round 4 on Saturday, November 27. Following Round 4, the Top 8 riders will advance to the championship round.
The rider with the highest aggregate score throughout five rounds will win the PBR Australia Grand Finals event title. Throughout the year-end events, riders will also be vying for their share of the $40,000 available in prize money.
A maximum 200 points are available to one rider.
PBR also announced the Australian Grand Finals cowboy protection athletes who will take to the dirt to safeguard the 22 competing bull riders.
Jared Borghero, Clint Kelly, Shane Simpson and Brodie Frizzell will be vigilant throughout each 8-second ride or wreck throughout the weekend.
The bull riding action for 2021 PBR Australia Monster Energy Tour Grand Finals begins at 8:00 p.m. AEST on Friday, November 26 and at 7:30 p.m. AEST on Saturday, November 27 at the Townsville Entertainment & Convention Centre.
Tickets for the 2021 PBR Australia Monster Energy Tour Grand Finals are on sale now and start at $35. They can be purchased at PBRAustralia.com.au.
For more information, stay tuned to PBRAustralia.com.au and follow the tour on Facebook (PBR Australia), Twitter (@PBRAustralia), and Instagram (@PBRAustralia) for the latest results.