PBR Australia Announces 2021 Schedule Changes
By: Kacie Albert Thursday, August 26, 2021 @ 3:34 PM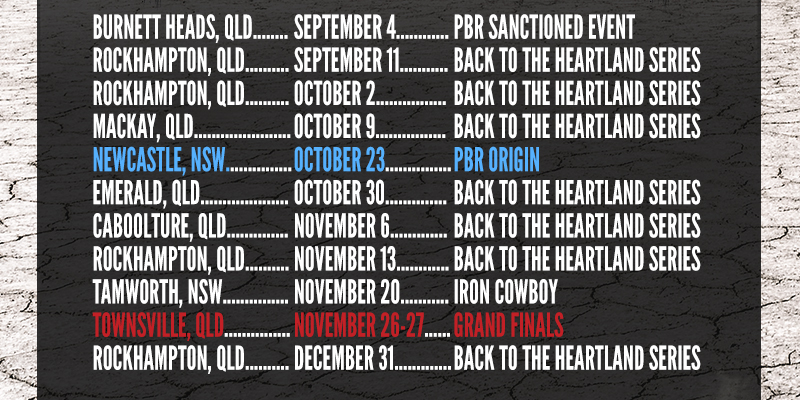 In observation of local health protocols regarding the ongoing COVID-19 (coronavirus) pandemic, PBR Australia has announced 2021 schedule changes.
The elite Monster Energy tour will now hold events in Rockhampton, Queensland at the Great Western Hotel on October 2 and November 13. Those new event dates will join the action-packed line-up of tour stops already scheduled in Rockhampton, including the already announced events at the Great Western Hotel September 11 and December 31.
Tickets for both newly announced iterations of the PBR Rockhampton Invitational are on sale now. Fans are encouraged to check with PBRAustralia.com.au for tickets to all 2021 events.
The following events have been cancelled:
PBR Grafton Invitational in Grafton, New South Wales on September 18
PBR Gunnedah Invitational in Gunnedah, New South Wales on October 2
The following events have been postponed:
PBR Caboolture Invitational in Caboolture, Queensland initially scheduled for August 14 will now be held November 6
All current tickets will be transferred and valid for Saturday, November 6. QSEC Arena will be emailing all ticketholders with further event details and refund information, if required.
The health and safety of our fans, competitors, partners and employees remains our top priority. We will continue to monitor all available public health information and follow the guidance of the Australian Health Protection Principal Committee (AHPPC) and the relevant Health and Government authorities in relation to our PBR events across Australia.
We appreciate the support and understanding of our fans, competitors, partners and staff.