PBR COMMUNITY SADDENED BY THE PASSING OF A LEGEND
By: PBRA Friday, June 22, 2018 @ 9:57 AM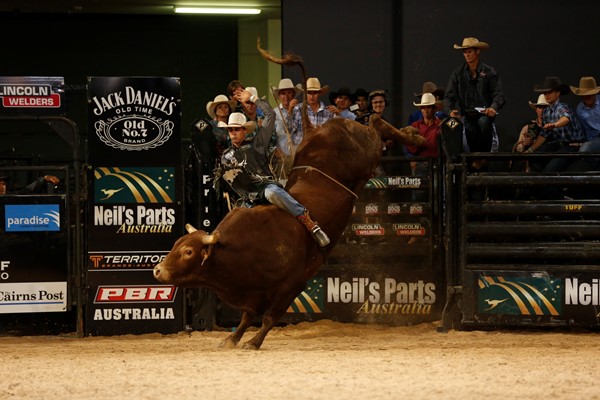 The entire PBR family is heartbroken in confirming the passing of superstar bucking bull, M6 Unbroken.  
The proud bovine, affectionately known as Big Red, was a strong, athletic bull who gave everything he had on every single out. Since 2016, Unbroken had bucked out on 15 occasions with only one qualified ride recorded.
Last week, Unbroken had developed serious digestive issues.  He was immediately evaluated and treated by several top veterinarians, including experts at University of Sydney-Camden. He was then transported to University of Queensland, where he was operated on by a team of veterinarians who were unfortunately unable to save the beloved bull. 
Unbroken's passing is a huge loss not only to the Brandenburg family, who had treated this special animal as one of their own, but to our organisation, our fans, and the entire PBR community. 
Rest in peace, Big Red.