Neds and PBR Australia announce new betting partnership
By: Neds Australia Thursday, May 14, 2020 @ 12:39 PM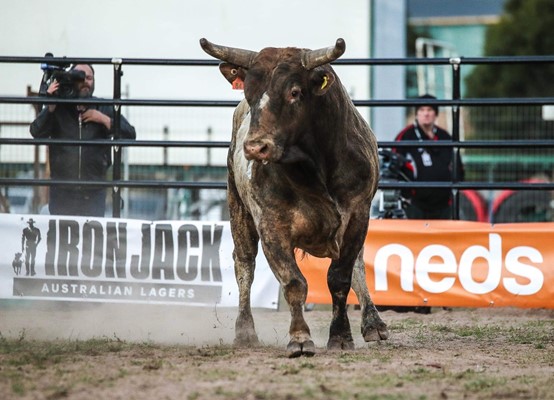 Professional Bull Riders (PBR), and GVC Australia have announced a partnership that makes GVC's Neds brand the exclusive betting partner for the bull-riding organization in Australia.
The partnership gives Neds the exclusive Australian rights to real-time scoring data and access to live event streams for PBR Unleash The Beast events, the world's premier professional bull-riding series. s
Additionally, Neds has entered into a sponsorship agreement with PBR that includes Neds chute signage at PBR events along with sponsorship of the official PBR Protection Athletes on the dirt protecting the bull riders.
 "Neds is the most innovative betting platform in Australia, and we are excited to be able to partner with PBR and enable our punters to both stream and wager on PBR content," said GVC Australia CEO Dean Shannon. "The global growth of PBR over the past few years has been exceptional and has continued opportunity for reaching new audiences. PBR is a high-energy and exciting sport that we believe our clients will really enjoy and engage with."
The new partnership will be in effect during this weekend's (May 16-17) PBR Unleash The Beast event from the Lazy E Arena in Logan County, Oklahoma. Live streaming and betting will be available to members through Neds' channels.
"Partnering with Neds is a superb opportunity to continue to grow our fan base,"  said PBR Australia General Manager Glen Young. "Having a presence on the most innovative betting platform in Australia will increase engagement with our sport by allowing punters and PBR fans to both stream our live events from the USA and Australia along with wagering on the content. It's a game-changer for our sport in Australia."