TAMWORTH PBR IRON COWBOY EVENT FINAL CRITICAL SHOWDOWN BEFORE PBR GRAND FINALS
By: PBRA Monday, October 29, 2018 @ 9:44 AM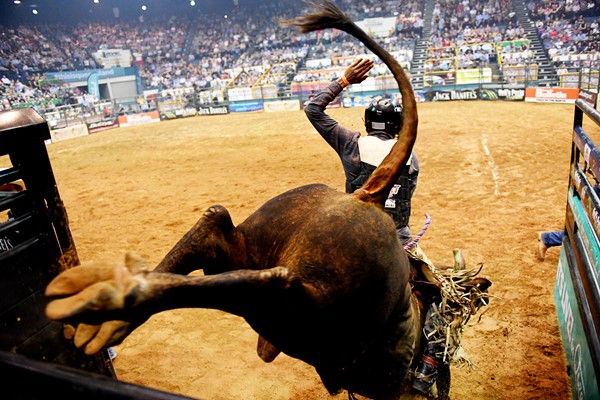 The battle for the 2018 PBR Australia title is set to reach fever pitch on Saturday, November 17, when the Professional Bull Riders (PBR) Monster Energy Tour: Iron Cowboy event hits Tamworth's AELEC Arena, one week ahead of the crowning PBR Grand Finals in Townsville.
The final opportunity to secure rankings points and to qualify for the PBR Australia Grand Finals, Iron Cowboy 2018 will attract some of the best cowboys from across Australia and abroad for a make-or-break battle of awe-inspiring determination, power and agility.
The action-packed three-hour showdown will see 22 cowboys collectively matched with 52 bulls, going hell for leather against superstar bovines and tough-as-nails riders in a new and improved competition format.  
Aimed at testing rider endurance and agility, the Iron Cowboy title will be taken out by the rider who accumulates the most rides, and the highest event aggregate score over three rounds of competition.
The critical nature of Iron Cowboy 2018 is amplified by the fact that the event is the last stop for riders to secure ranking points and qualify for the much-anticipated PBR Australia Grand Finals in Townsville. The PBR Grand Finals are the culmination of a long and hotly contested tour season, and will be staged on November 23 & 24 – the weekend following Tamworth's Iron Cowboy 2018.
Heading into Tamworth, the race for this year's PBR Australia title is in overdrive, with four key riders in a neck-and-neck battle for supremacy.
Clermont (QLD) young gun and 2017 PBR Australia Rookie of the Year Aaron Kleier has sat atop the National Standings for most of the 2018 season, and yet he remains far from safe in his bid for a maiden Australian title.
He is trailed within striking distance by perennial Australian title contender Cliff Richardson (#2, Gresford NSW), 2015 PBR Australia Champion Fraser Babbington (#3, Gisborne NZ), and 2016 PBR Australian title holder Cody Heffernan (#4, Singleton NSW) – who are collectively separated by a mere 176 points.
There won't just be glory on the line for Australian riders at Iron Cowboy 2018, with a roster of stellar international riders also heading to Tamworth for the event. 
PBR Australia Iron Cowboy defending champion and former Brazilian #2 Lucas Divino has been confirmed to the lineup, as has fellow Brazilian rider Junio Quaresima.
Not your average bull riding battle, Iron Cowboy 2018 will be choreographed with pyrotechnics, lasers, a concert sound system and mega screen replays, with multiple camera angles to take spectators behind-the-scenes and inside the bucking chutes as riders prepare for the rides of their life.
The bumper event will also feature a live performance from Australian country music star Casey Barnes.
Tickets are on-sale now for the Professional Bull Riders (PBR) Monster Energy Tour: Iron Cowboy at www.entertainmentvenues.com.au