PBRA & JACK DANIEL'S PARTNERSHIP STRENGTHENS
By: PBRAdmin Wednesday, July 5, 2017 @ 2:41 PM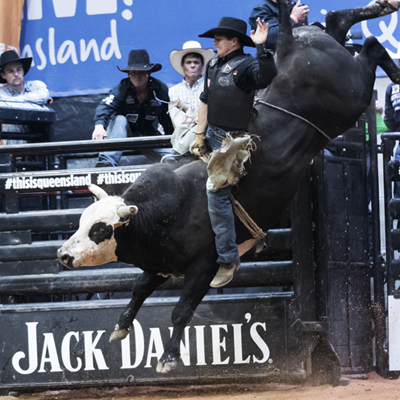 Professional Bull Riders Australia and Jack Daniel's are pleased to announce a partnership with a multi-year deal that is set to take the sport to the next level in Australia.
Jack Daniel's has a long association with the world's premier bull riding league PBR. Not only is it the longest partnership for PBR but one of the longest in professional sports.
"We are proud to be building our relationship with such an iconic brand that values loyalty and integrity" PBRA General Manager Glen Young commented.  "PBRA is a unique sport that brings history and heritage into the modern entertainment era.
Each event is packed with contemporary cowboys, the nation's fiercest bulls, music and entertainment along with traditional outback style cuisine. It will give today's generation a real taste of the classic western lifestyle within an attractive contemporary environment, which in turn works perfectly with our partner Jack Daniel's" Young continued. 
Jack Daniel's Brand Manager Natalia Kowalczyk added "Jack Daniel's is excited about this partnership and has always believed in PBR and its reputation as a category leader. We love PBR and the loyalty of their fans not only to their favourite sport but also to Jack Daniel's."
Your friends at Jack Daniel's remind you to drink responsibly.
JACK DANIEL'S and OLD NO. 7 are registered trademarks. © 2017 Jack Daniel's. Tennessee Whiskey Alcohol 40% by Volume (80 proof). Distilled and Bottled by JACK DANIEL DISTILLERY, Lynchburg, Tennessee.