COUNTRY MUSIC STAR CASEY BARNES SET TO RELEASE NEW SINGLE
By: Karen Lindsay Tuesday, August 22, 2017 @ 5:19 PM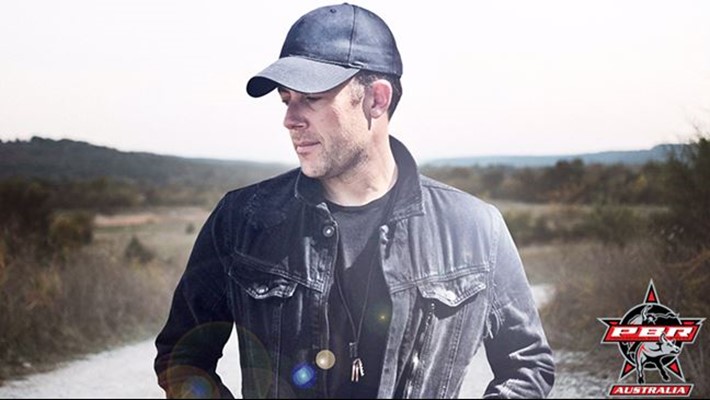 Fans of Casey Barnes won't have to wait long to get their hands on his next single, "Keep Me Coming Back."  The release, hot on the tail of "The Way We Ride" solidifies Barnes' spot as one of the fastest rising stars in country music.  Continuing with successful songwriting team Michael Paynter and MSquared Productions, this catchy track, which is guaranteed to have you on your feet, will be their third collaboration.
"After the recent success of 'The Way We Ride' I wanted to make sure we followed up with an equally exciting high energy track which I'm pretty confident we've achieved with this next single 'Keep Me Coming Back,' Barnes said. "The entire creative process of this song from start to finish has been a blast and the ongoing writing and recording partnership with the boys from MSquared Productions has really made a huge impact this year."
Barnes recently played to a capacity crowd at the Brisbane Entertainment Centre during PBR Australia's Last Cowboy Standing event, continuing the PBR's international effort to bring fans the best in entertainment.
"Casey's PBR debut at the Last Cowboy Standing in Brisbane was sensational," PBR Australia General Manager Glen Young said. "His energy and his sound is the fit we have been looking to include with our tours.
"PBR Australia is all about bridging the old with the new and with traditions deeply embedded in American and Australian culture, we are a unique sport that brings history and heritage into a modern era," Young added. "Part of this is our ability to adapt and enhance our sport in order to maintain a unique 'experience.' Part of this experience is the combination of action sports, and a blend of music that complements what we do, which is where Casey Barnes fits in."
His previous single, "The Way We Ride" debuted at #7 on the iTunes Country Charts and reached #1 on countless country radio charts across Australia, including a massive four weeks at the top spot on the Country Tracks Top 40 Chart.  Appearances on Channel Seven's Daily Edition, Fox Footy's AFL 360 and support from Foxtel's Country Music Channel and his appearance at Last Cowboy Standing has kept Barnes constantly in the spotlight during 2017.
"It has been such a fantastic opportunity teaming up with the PBR this year," Barnes said. "For me, it's the perfect partnership combining their cutting edge and exciting approach to all of their events, and the modern high-energy country feel to my music. I'm looking forward to what the future has in store."
Barnes' current album "Live As One" was released last August and is a collection of new songs along with fan favorites. Most of the tracks on this modern country album were co-written and produced by Barnes and Rick Price, plus Barnes' good friend and fellow songwriter Mark Duckworth. Previous successful Top-10 country track "Just Like Magic" was written with Michael Paynter and Michael Delorenzis.
The rising country star has made an impact around the world. Barnes had hits in Europe, written and recorded in America, appeared in a top-rating TV show in Australia and played alongside many international artists including Mariah Carey, Lady Antebellum and Bryan Adams. Well known for his depth of story telling and high energy live show, Barnes continues on his extensive "Live As One Tour," which included shows at Tamworth Country Music Festival earlier this year and upcoming string of performances at the Gympie Muster Festival in August.
UPCOMING SHOWS 'LIVE AS ONE' TOUR 2017
August 24th
Gympie Muster Festival, The Crow Bar

August 25th
Gympie Muster Festival, The Muster Club
August 26th
Gympie Muster Festival, The Crow Bar
August 27th
Gympie Muster Festival, The Muster Club
September 9th
RedFest, Redland Showgrounds