Australian Qualifiers for inaugural PBR Global Cup
By: Dianne Hallam Tuesday, August 29, 2017 @ 11:24 AM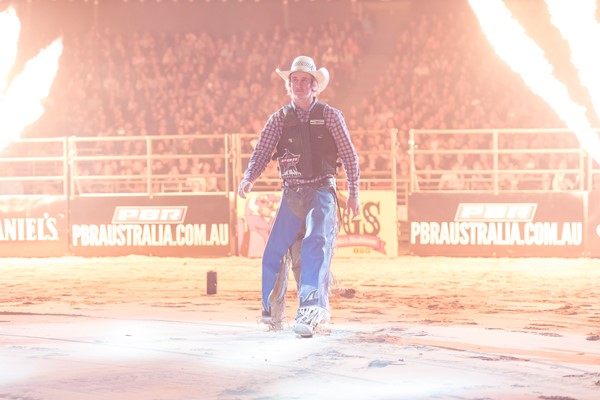 Troy Wilkinson (Upper Horton, NSW), Aaron Kleier (Clermont, Q), Lachlan Richardson (Gresford, NSW), Kurt Shepard (Mareeba, Q) and Sonny Schafferius (Dysart, Q) have secured their position to represent Australia at the inaugural Global Cup which will take place in Edmonton Canada, November 9-11.
 "In bull riding, the PBR Global Cup is the ultimate expression of national pride on a world stage, transforming an individual performance based sport into a team based battle for national pride" said Glen Young PBRA General Manager.  At the centre of PBR's international growth strategy, the Global Cup will be the largest event staged in any one of PBR's international territories and the only event in each country – Australia, Brazil, Canada, Mexico and USA, to feature the top riders coming for a single event to claim the title of "Toughest Nation on Dirt".
The prestigious Global Cup trophy will be awarded to the team with the highest aggregate score over the course of the event based off each team's best 14 qualified rides.
The Global Cup trophy emphasises native soil as the object of national pride.  It consists of five individual horns featuring each countries colours and serving as a vessel for each nation's dirt.  In order to complete the trophy and proclaim world dominance, one team must win and possess each respective country's horn.
" Being able to compete for your country is always something that will mean a lot to me, it's where I'm from and it's who I am. To be one of five chosen out of all of Australian bull riders is actually an honour. I can't wait to compete for my country and make everyone proud back home." Commented newly crowned PBRA champion Troy Wilkinson, who is back in the USA competing and on track to the PBR World Finals.
2017  PBRA Rookie champion and bull riding sensation Aaron Kleier is a man of few words however, "I am very excited to qualify for the Global Cup in my first season of riding with the PBR and a great feeling to be given the opportunity to represent my country" he said.
Riders will earn money based on the team's performance, in Canada the winning team will collect $400,000 and scale back in the placings to the 5th place team taking home $42,000. On top of that each rider will also have the opportunity to win an additional $100,000 from their individual performances.
With five Australian team riders  confirmed – two additional riders are yet to be announced. One will be from accumulative points last season and this season to 8th October. The other rider will be a coach's pick so the battle continues.
Each country will host a Global Cup event so Aussie fans will not miss out - An announcement is soon to be released with all the details.
To keep up to date with all the latest PBRA news, results and standings click onto www.pbraustralia.com.au